Click Here for the 2020 AACM Legislative Session Review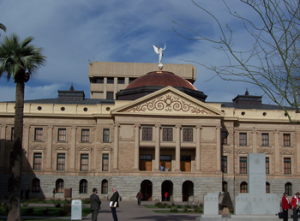 Click Here for the most current Legislative update. If you would like to learn more about your Arizona Legislation please visit their website. (This will direct you outside the AACM website)
Click Here to be directed to the Arizona State Legislature website. (This will direct you outside the AACM website)
"The Voice of Reason & Resource"
The Arizona Association of Community Managers was born to give voice to management companies and association members at the legislative level, and to establish a high standard for education, ethics, and sound business practices for management companies throughout the State of Arizona.
As the real estate market continues to grow in the sunbelt, and to alleviate some of the budgetary effects of that growth, municipalities are requiring that virtually all new subdivisions be incorporated as associations, which are represented by volunteer homeowners. Faced with a range of infrastructure maintenance requirements, deed restriction enforcement obligations, and financial accountability, homeowners will need assistance in making decisions that will protect their property values now and in the future.